History of The Firm
The firm was established in 1967 by Richard M. Shuster, who went on to become Barry County Circuit Judge from 1982 through 1995. His love and appreciation for the small town with its rich history and historical artifacts led him to purchase the building. During the next year or so Dick and his family worked tirelessly to clean and renovate the building. Their preservation efforts are greatly appreciated. The building has now been entrusted to the firm for its upkeep and preservation.
Robert L. "Bob" Byington joined the firm in 1977 as an associate, becoming a partner in 1983. He preserved the firm's reputation in providing top-quality legal services to individuals and businesses in the community. Bob became, and still remains, active in community activities such as Hastings Rotary, Barry County Chamber of Commerce, Barry Community Foundation. He has also been active in the Barry County Bar Association, having served for many years on the Liberty Bell Award Committee and three times as its President.
David A. "Dave" Makled joined the firm in 1997. Dave came from a background in the Barry County Prosecutor's Office and private practice. Like his predecessors, he has a commitment to community service and a love for the rich history of Hastings and Barry County. He has held all offices, including President, of the Barry County Bar Association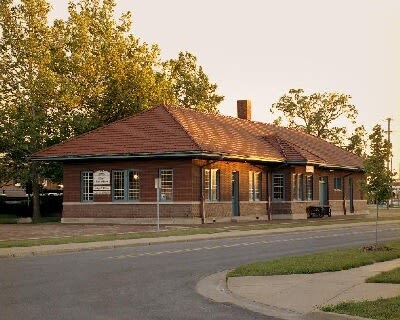 History of The Michigan Central Depot at Hastings, Michigan
The building was originally built in 1922 with the help of the Hastings Rotary Club. The business leaders of the community believed that an impressive building as the first impression of individuals first arriving in the community by rail was necessary. To that end, they, with the cooperation of the Michigan Central Railroad, replaced the previous modest wood-frame structure with the brick structure you see to this day.
The woodwork, hardwood ceiling, floors, and the original baggage scales, among many other artifacts, have been preserved. Tours of the building are available during office hours and by arrangement. Over the years, both the outside and the inside have served as a background as well as the subject for photographers, both professional and amateur. The building is the source of a number of interesting stories.